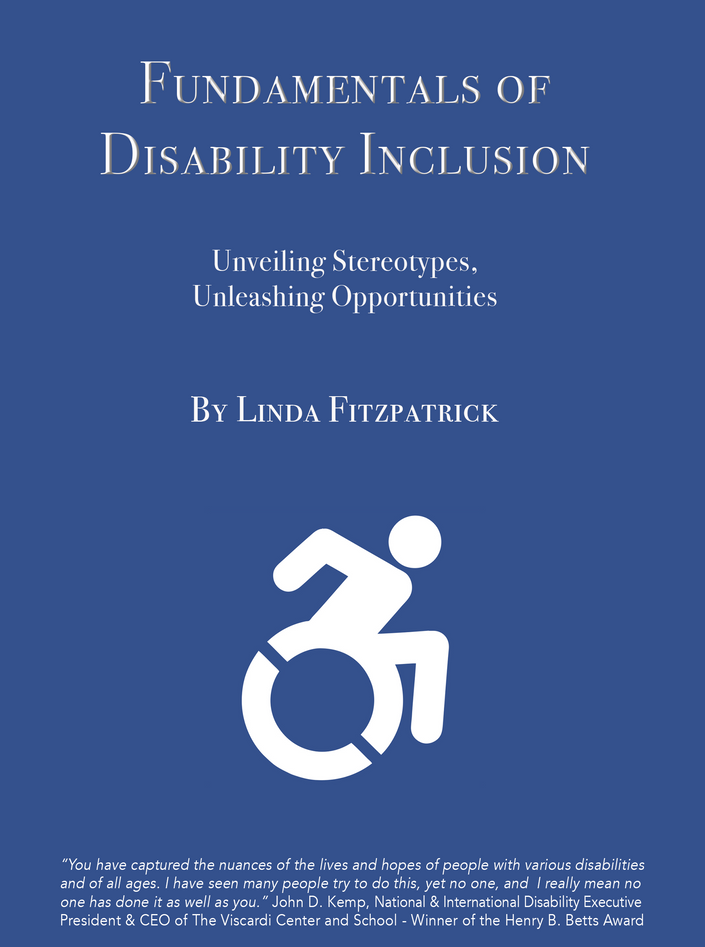 Fundamentals of Disability Inclusion
Unveiling Stereo Types, Unleashing Opportunities - The Book (Printed version)
Fundamentals of Disability Inclusion
This book synthesizes a pioneering body of work on disability sensitivity for the 21st Century, where technological, medical and legislative breakthroughs have changed the game for people with disabilities. Every individual and organization must get past the stereotypes and biases of the old days to become culturally competent with all people, of all abilities.
This engaging book will put you well on the way to a new realm of consciousness and sensitivity in this area:
Learn the culture and special needs of different disabilities: hearing, vision, mobility impairments, hidden disabilities (learning disabilities, autism) as well as the special needs of people who have had the recent onset of a disability;

Learn tools and techniques for many settings: in stressful situations; when important instructions must be followed; when conflict arises; when communications challenges occur;

Become confident and competent with this important and growing group.
"When I was a kid I was taught to look away if I saw someone in a wheelchair. Now, I'm eager to get to know a person who just gets around in a different way. We need each other to create a better world."
Judy Stadt, CEO BOOMER Productions, Inc.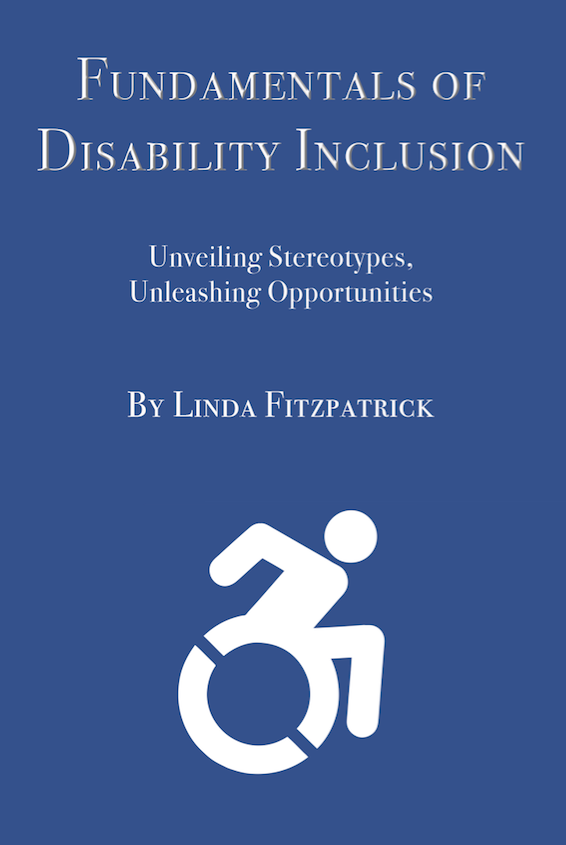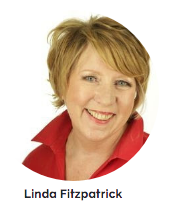 Author - Linda Fitzpatrick
Author Linda Fitzpatrick is recognized as a leading authority on disability sensitivity and has more than 25 years of experience as an entrepreneur and business leader. Linda directs a world class team of business, legal and disability experts who help organizations create new solutions for a more productive, inclusive and culturally sensitive workplace.
People with disability represent America's largest and fastest growing minority population. For everyone in the work-world with a commitment to diversity, this book is a must! It's based on extensive research with experts in best practices, providing practical know how for any individual who works with the public. It covers the culture and needs of different disabilities, tools and techniques for different settings, guidelines for creating a welcoming environment and more.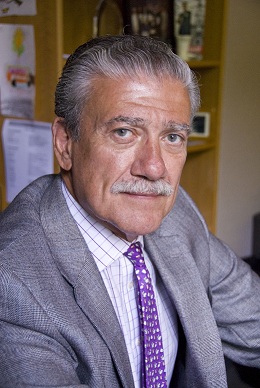 "You have captured the nuances of the lives and hopes of people with various disabilities and of all ages. I have seen many people try to do this, yet no one, and I really mean no one has done it as well as you."
- John D. Kemp, National & International Disability Executive President & CEO of The Viscardi Center and School - Winner of the Henry B. Betts Award